Description
TB500 BPC157 Blend Nasal Spray United Kingdom
This product is intended for research and medical purposes only, to be only used by trained professionals.
The TB500 BPC157 Blend Nasal Spray has been clinically formulated to enhance maximum recovery, decrease healing time, improve joint flexibility, and provide protection against injury.
The combination of TB500 & BPC-157 peptides greatly enhances the natural recovery and regeneration process, facilitating optimal healing and injury prevention. This results in an increased rate of angiogenesis (capillary production), upregulated actin and cell movement, as well as elevated expression of crucial repair factors such as VEGFR2 and EGR-1. These specific and natural responses work together to promote advanced regeneration and healing.
In the actin regulation process, both BPC-157 and TB-500 work synergistically to enhance actin production, with BPC-157 influencing gene levels [1]. TB-500, as an actin-binding protein, assists in sequestering actin where it is most beneficial to facilitate cell movement [2]. Consequently, these peptides work in conjunction to augment the quantity and function of actin, resulting in accelerated migration of fibroblasts and immune system cells to injured tissues.
During the healing process, TB-500 and BPC-157 interact with growth hormones. BPC-157 increases growth hormone receptors in fibroblasts, extending their lifespan and enhancing their ability to promote soft tissue regeneration [3]. With TB-500, the surplus growth hormone receptors are effectively utilized by fibroblasts due to their ample actin reserves and extended lifespans. As a result, BPC-157, acting as a growth hormone secretion inducer, and TB-500 work synergistically to expedite wound healing.
Shop our full range of BPC-157 here. Shop our full range of TB-500 here.
---
References:
[1] https://www.ncbi.nlm.nih.gov/pmc/ articles/PMC6271067/
[2] https://www.sciencedirect.com/science/ article/abs/pii/S0021967312014550
[3] https://www.mdpi.com/2227-9059/10/12/3221
---
United Kingdom TB500 & BPC-157 Blend Nasal Spray Specifications:
BPC-157:
Sequence: Gly- Glu-Pro-Pro-Pro-Gly-Lys-Pro-Ma Asp-Asp Ala Gly Leu Val
Molecular Formula: C62H98N16O22
Molecular Weight: 1419.556
TB500:
Sequence: Ac-Ser-Asp-Lys-Pro-Asp-Met-Ala-Glu-Ile-Glu-Lys-Phe-Asp-Lys-Ser-Lys-Leu-Lys-Lys-Thr-Glu-Thr-Gln-Glu-Lys-Asn-Pro-Leu-Pro-Ser-Lys-Glu-Thr-Ile-Glu-Gln-Glu-Lys-Gln-Ala-Gly-Glu-Ser.
Molecular Formula: C38H68N10O14
Molecular Weight: 4963 g/mol
---
Certificate: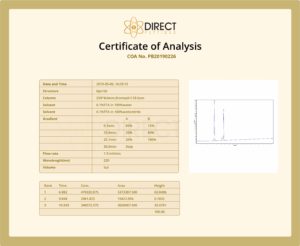 ---
DISCLAIMER: We do not supply peptides to any individual under the age of 21. You must be a licensed and qualified healthcare practitioner. Our team of dedicated professionals are committed to providing an extensive range of products used ONLY in the process of laboratory research by responsible trained and professional individuals. All products listed on this website (https://united-kingdom.direct-peptides.com) and provided through Direct Peptides are intended for laboratory research purposes only. The products listed on this website are NOT for human or animal consumption or ingestion of any kind.
---
BUY TB500 BPC157 Blend Nasal Spray ONLINE today From United Kingdom Direct Peptides